Effective Data Analysis
Training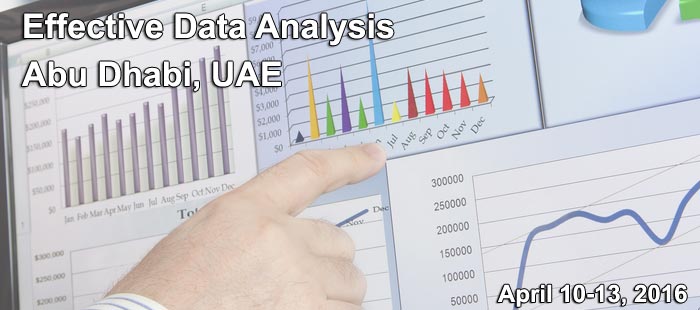 Date:
April 10, 2016
08:30
-
April 13, 2016
16:30
Venue: Abu Dhabi, United Arab Emirates | City: Abu Dhabi, United Arab Emirates
The understanding of any enterprise and the basis for many decisions revolves around the basic understanding of the data involved.

This four-day course is intended for people who want to put the ideas and concepts of data analysis and interpretation into effective use in their organization. Concepts of corporate measures such as:
Critical success factors
Key performance indicators
Sensitivity analysis, are also covered
Furthermore, the methods needed to make these ideas practical are discussed in exercises. Concepts such as measures development, statistical interpretations, strategic data analysis, business intelligence and scenarios are discussed along with newer techniques such as tornado diagrams for sensitivity and text mining. Techniques such as decision mapping are introduced as the context for decision-making and measures.
Address
Abu Dhabi, United Arab Emirates

All Dates
From

April 10, 2016

08:30

to

April 13, 2016

16:30