BPM: Process Improvement Techniques
Training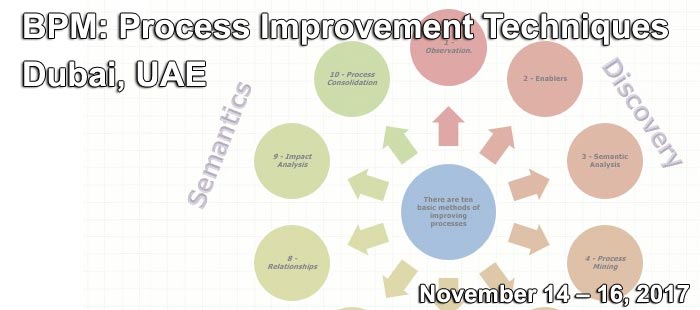 Date:
November 14, 2017
08:00
-
November 16, 2017
16:30
Venue: Dubai, United Arab Emirates | City: Dubai, United Arab Emirates
10 Ways to Succeed in Process Improvement Leveraging Best Practices
Why can't companies achieve the improvement that they read about in articles and see in presentations? Studies have shown that 75% of process projects fail in some way. What is it that BPM professionals know about improvement that companies are missing? The core reason for the company shortfall is that people don't know what techniques, methods and tools are available and how to apply them in their situations.
Address
Dubai, United Arab Emirates

All Dates
From

November 14, 2017

08:00

to

November 16, 2017

16:30