Business Partners
KCI works with a number of firms world-wide to provide various directed services to meeting your various needs.  These firms have a variety of complementary skills to assist your organization and skill gain knowledge and know how.
We help clients in 3 important ways:

​
Designing digital experiences using journey mapping, capability mapping, and value mapping.
Creating scalable agility by helping clients develop a 6th Sense about changes (internal & external) and the impacts to their organization, their supply chain, and their value chain.
Optimizing decision making (all levels) to guide the right responses around change to build scalable agility.

Since 2003 Syncopation has developed and supported software tools that help companies enhance decision quality and the value of their investments.
The DPL family of software products is a powerful yet easy-to-use graphical decision tree platform that is employed by leading organizations to more effectively account for uncertainty, find opportunity in risk, and generate alternatives and options so the best, most informed decision can be made.
Syncopation has thousands of customers throughout the world who are leveraging DPL Analytics to enhance the quality of their decision. Customers include the top oil & gas and pharmaceutical companies, prominent consulting firms and prestigious universities.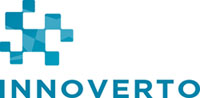 Training and Event Management
Through an impressive and carefully selected range of training courses, event management options and marketing activities we offer complete, turn-key solutions to support your business.
Through partnerships with leading organizations worldwide, we offer high quality business training throughout the Middle East, Asia, Africa and Europe. The topic areas covered include: Management/Leadership, Oil & Gas, Infrastructure, Telecom, IT, Hospitality, HR and Procurement.
Whether you want to train yourself or your team, generate new business, entertain your team and your clients, or take your business forward through innovative solutions, at Innoverto you will find solutions that are informative, efficient, fun and meticulously planned. To learn more about Innoverto's training programs, click here.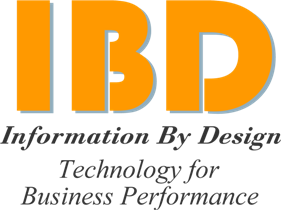 Founded in 2005 by industry veterans with a unique vision, Information By Design (IBD-us) set out to become a leading software and professional services firm focused on helping businesses use information technology more effectively.  Today, IBD offers, strong chief information officer (CIO) leadership, training, and planning services. Early on, IBD recognized the low-cost, high-value proposition that cloud based technology has for our clients. 
We recognize that software as a service (SaaS) managed business applications can be delivered via the Internet economically. These applications and others have been part of our consultative services to deliver and implement award winning, globally recognized group of partners like – QPR, M-Files, Perimeter Security, insynQ, Salesforce, Google, Reflexion, and others to deliver customer value.
IBD remains privately held by its executive management team headquartered in Granger, IN, on the outskirts of South Bend, Indiana, famous for invention, innovation, and centrally located to serve the U.S. customer base.