The Future of Business Process Management is NOW!
Business Process Management (BPM) is a management discipline that encourages looking at your whole business from the perspective of your customers and business partners. It measures your operational performance from an external perspective to see how competitive or attractive your business is from their point of view.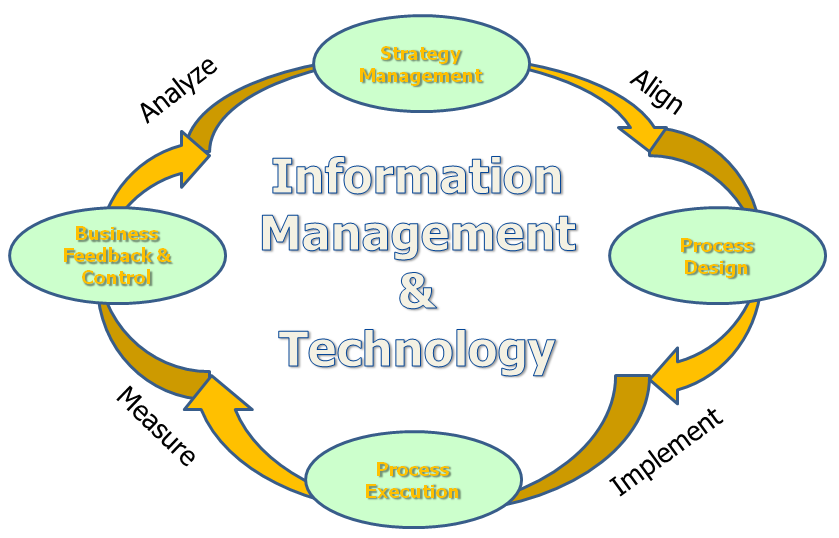 Competition in virtually every market and industry is increasing because customers are more capable of comparing offerings and switching suppliers than they were ten years ago. You may find proof of this in your personal or your organization's purchasing activities. But, this is not new.
So what is "new" about BPM?
BPM encourages a continuous improvement of competitiveness-defining processes, where the business-side, not the IT-side, takes the leading role in process improvement, supported by BPM-supporting technology. Dramatic improvements in information management and its underlying technologies that allow information about the business' performance to be automated is new! This allows your employees and the management team to see how the business is actually performing and meeting its objectives. BPM is achieved by implementing the following methodology:
Strategy & Performance Management – clear objectives, goals, and measures.

Process Discovery – identify current process activities, participants, documents, and decisions.

Process Design and Development - end-to-end simulation and analysis of process to assess impact for new design.

Process implementation, communication and administration – communication to all with the use of BPM tools to automate process activities.

Process monitoring – accurate reporting of process based information (cycle times, idle times, workload, exceptions, and delays) to assess performance levels and bottlenecks.

Business performance monitoring – actual data being compared to strategic or tactical targets provides visibility into changes to improve overall business performance.
For example, let's see a high-level Supply Chain process diagram. Each process may have specific performance measures that are maintained and displayed in a scorecard which shows how this process performs.
Together, the collection of information about this process provides a clear understanding of the process bottlenecks, cycle time, resource consumption, and its overall performance for everyone to see.
Today's competitive market demands a realistic assessment of your whole business from the perspective of your customers and business partners. As Rummler and Brache wrote in Improving Performance: How to Manage the White Space in the Organization Chart, "An organization is only as good as its process." BPM provides a methodology to improve your business performance.
Contact EAI for additional information on how about BPM can help your business.